Customer Reviews
02/10/2022
Lee W.

Australia
Gorgeous Pixie
This beautiful pixie is a constant reminder to our family how very precious life is. Pippi is perfectly made with gorgeous colours.
02/09/2022
Jodi K.

Australia
Love it!
Such a beautiful piece will be treasured in our household
02/06/2022
Leanne S.

Australia
Gorgeous
A nice gift for my granddaughter
02/04/2022
Lauren B.

Australia
Beautiful
Beautiful as always will definitely purchase again
02/04/2022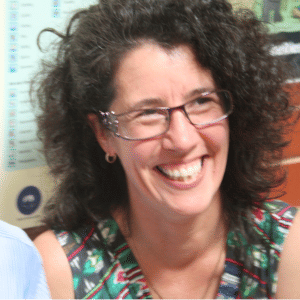 KL
Kathleen L.

Australia
Gorgeous
Really happy with the level of communication, delivery, and of course the pixies themselves - happy to be able to support a great cause too. Thank you.
02/04/2022
Lynden F.

Australia
Absolutely stunning
The love and care that has gone in to making these little beauties is obvious. From the packaging to the beautiful detail, these are simply gorgeous and I know I'll be purchasing more!
02/03/2022
Natalie L.

Australia
Such a thoughtful idea for such a special cause.
Pippy has her own very special place in our house & the kids love talking to her & knowing she's watching over them.
02/02/2022
Vanessa N.

Australia
Pippy
This was my first time purchasing one of these divine creations . Of course I would now love to buy every single one , I'm in love ♥️
01/27/2022
Fiona

Australia
A Magical and Generous Spirit - Pippy the Pixie
Beautifully presented, gorgeous cause and what wonderful sentiment behind the design being a peacock and it's protection designed by Leni Gallagher. My daughter has added this to her treasure box, something to keep for a very long time.
01/27/2022
Rosalie E.

Australia
Gorgeous Pippy
Beautifully presented. I love the whole idea and experience of the Wish Pixie. I have given Pippy to my granddaughter as she is about to start school. The look of love on her face when I gave Pippy to her was just gorgeous. I explained to her that I knew the designer and how Pippy would be with her throughout her schooling.
01/27/2022
Melinda

Australia
Wish pixie Pippy
Pippy is just wondering. Made with love and presented so well. Now when I have a little girl( or even a big girl) to buy for I'm going to get them a pixie. And the service I received was amazing. Thank you.
01/26/2022
Anonymous

Australia
Pippy
Wonderful as always. Dainy always goes above and beyond . I am regular purchaser of her beautiful pixies ‍♀️
01/26/2022
Sharna F.

Australia
Beautiful
Pippy the Pixie is gorgeous!
01/26/2022
Maree G.

Australia
Little Pippy
I bought little Pippy because a friends daughter designed her and also because money was also going to the fundraiser to Hillcrest Primary School. When Pippy arrived I was amazed at her beauty from the amazing packing right down to the beautiful little creature. The service was amazing and I will definitely be buying more of these beautiful little treasures